Find a Landscape Professional
California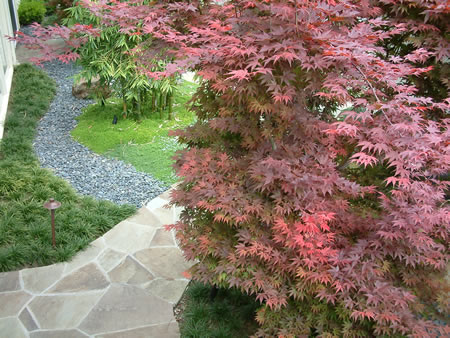 Landscape Designers: Most landscape designers will both design landscapes and  provide guidance in building it yourself or in finding the right contractor to install it for you at the best price.
Landscape Contractor: Although the main activity of a contractor is to build the landscape many companies also provide design services in house.
Landscape Architects: Many landscape architects will design gardens for homes. The group as a whole is focused on Commercial and Public projects but this is not universally the case. As a group they do not have a search tool to find one in your area but they will be listed under Landscape Architects in the yellow pages.
Most home owners believe they can save money by avoiding "expensive" design work. The opposite is true.  Most garden design is very reasonable in cost and almost always saves the home owner money by avoiding typical pitfalls that create costly overruns and expensive mistakes.  If you have ever remodeled a kitchen or bathroom, done a room addition, or built a house from scratch you will know the old adage "It will cost twice as much as you think it does, and take twice as long as you think" is a true adage. To overcome this truism hire a professional to get it done right the first time, or to guide you through getting it right the first time.
Consider hiring a landscape professional to review the current condition of  your irrigation system and retrofit the system with newer more water efficient equipment.  This will save money in the long run.  Half the water used in landscape is typically wasted.
If you struggle with Irrigation controller here are two tips:

Go here to find videos on how to set them: www.resetyourcontroller.com
Consider buying a new inexpensive controller, they are much easier to program than the old ones.  They start at  $45 and have a seasonal adjustment button that allows you to make the changes to all of the stations on  your timer with one button.

Consider a Smart Controller of Weather-based controller which makes changes throughout the year automatically. These are more expensive.